My old Blogger address has served me well for the past few years, but in the interest of increased creative and technical control, and maybe a touch more professionalism, I have built this new blog in WordPress from the ground up to serve my needs. I'm happy that you have found your way here to Blog.PhilBlairPhoto.com, and I would like to direct your attention to a few of the new features I've added to this blog.



First, if you scroll to the bottom of this page you'll notice a new way to explore all of my past posts. I transferred all of the old content from PhilBlairPhoto.Blogspot, and those posts, along with every new post going forward, are filed under a category. You can choose from Lifestyle, Product, Skateboarding, Tear Sheets, and Uncategorized to just the posts in that category. You also have the options to explore by date, or enter a specific term and search for it.



The other feature to notice is just to the left of this post. I have included three links to my other micro-blogs/social networks. On the left is Twitter, then Tumblr in the middle, which is the home for my camera-phone photos, and the orange one on the right is the RSS link for this blog. If you're unfamiliar with RSS, it is a way to feed updates from sources all over the internet into one place like Apple OSX's Mail or Google Reader. It's like the difference between subscribing to a magazine and having it delivered, versus having to go to Border's every time a new issue comes out. RSS is definitely the best way to keep track of lots of regularly updated information on the internet, and I'll tell you from personal experience, it's very addictive.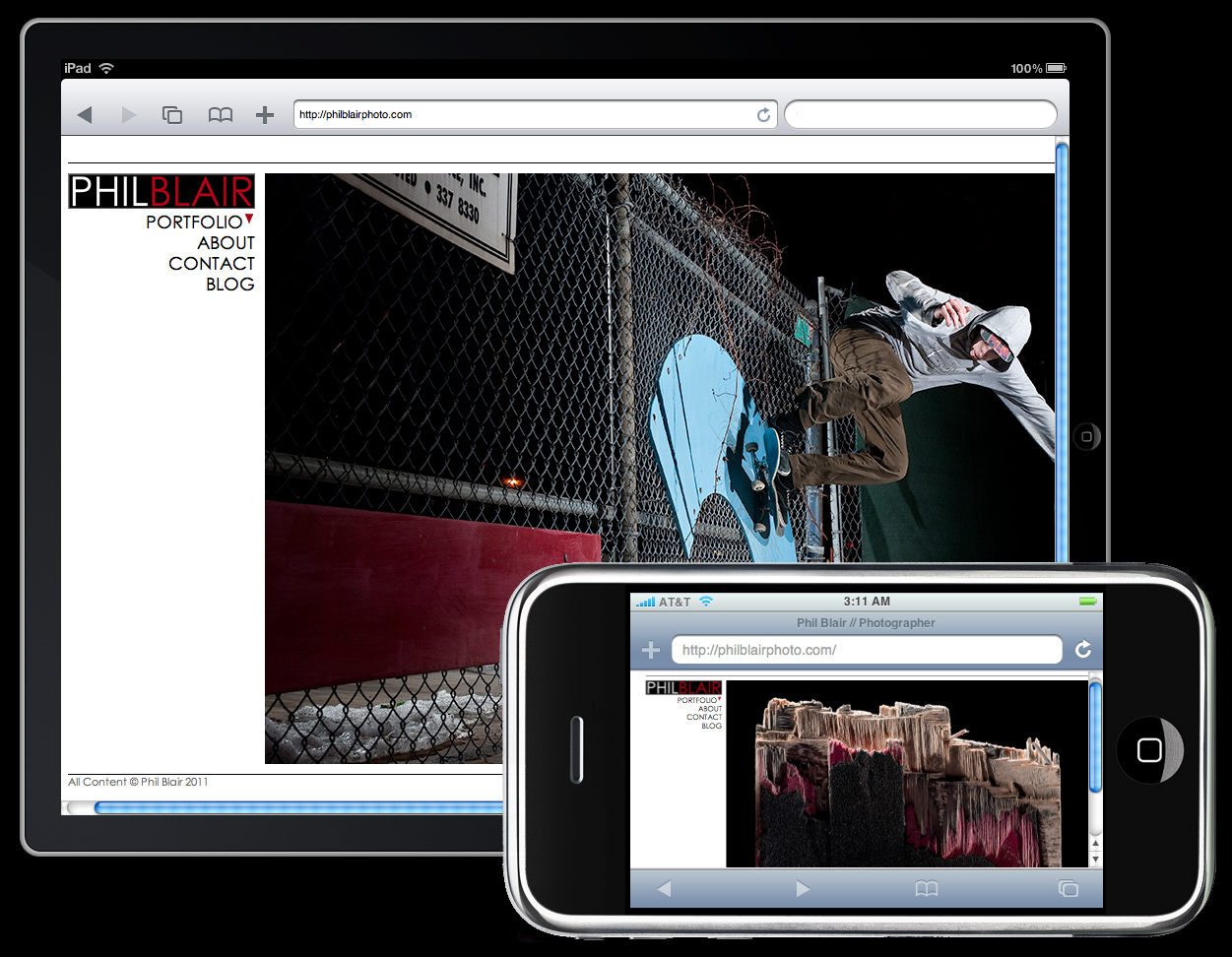 In non-blog news, my portfolio site, which when visited on a computer leverages Flash, is now fully iPhone/iPad compatible, and has a non-Flash fallback so you can check out my work on the go.
That should do it for the technical housekeeping. Check back (or subscribe!) for a fresh crop of photos coming up soon!