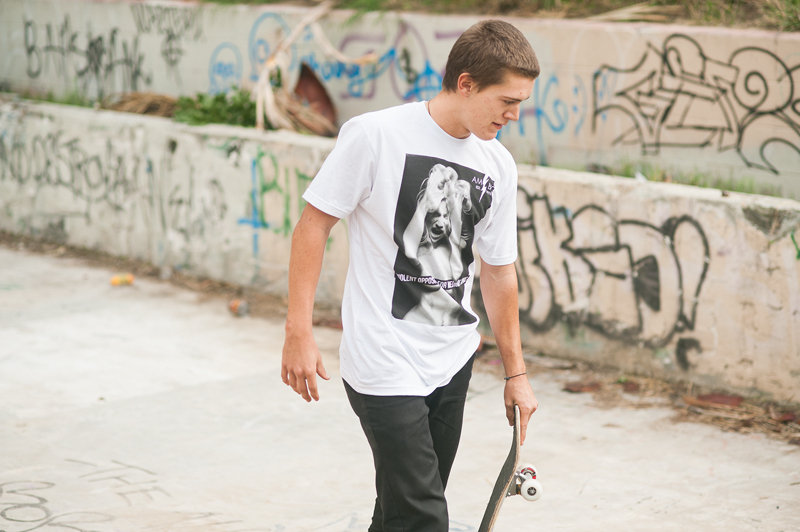 I've been out skating with the guys from AMBIG Clothing quite a bit lately, so when their Fall 2012 samples started rolling in they asked me to work on some photos of the new line. In addition to shooting everything flat for the print catalog and website, I also got a few lifestyle images that AMBIG is starting to use.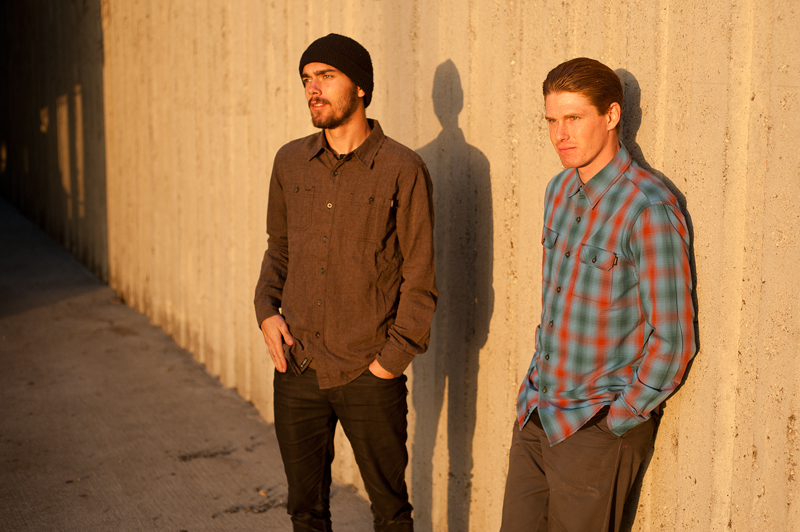 In the video below from the recent AGENDA Trade Show in Long Beach, AMBIG's own Mr. Brian Young previews the Fall '12 line, and if you look closely you can see the two photos above printed and hanging in AMBIG's booth, along with the denim wash-guide that I shot.
AMBIG has some really rad folks working and skating for them, so spend your pennies on their threads and support the little guy in skateboarding! Follow along with them on Facebook and Tumblr.